Medical Massage Private Therapy with
DSL Edgework, Myo- Structural Bodywork
and Postural Yoga Therapy
Medical Massage Private Therapy:
Myo- Structural Bodywork & Postural Yoga Therapy
— CLIENT HANDBOOK —
For Current & Prospective Clients of DSL EdgeWork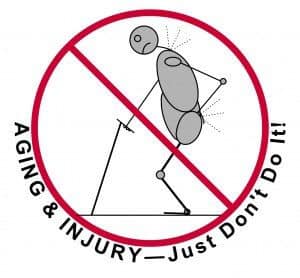 Bodywork / Yoga / Whole Health Therapeutics
By David Scott Lynn
Preliminaries
How You Can Best Benefit from Mindful Medical Massage Private Therapy, Yoga-based, Hands-on, Myo-Structural Bodywork & Balancing and Postural Yoga Therapy …
The DSL Method of Yoga & Let-Go Yoga … includes a system of yoga-based, hands-on bodywork (manual therapy) founded in great part on the principles of Physical / Mental & Relational Yoga as developed and taught by Joel Kramer and his life-partner, Diana Alstad. Also part of the DSL Therapeutic System are basic principles of analyzing the human structure & posture as developed by Daniel Blake, a direct student of Ida Rolf (founder of Rolfing™) while she was still alive and teaching. 
I will briefly describe parts of the system in this booklet, especially the hands-on work. However, you'll get far more insight and information on the overall system in my other, larger booklet titled What Is DSL? In it, you'll learn much more about the DSL system of Let-Go Yoga; Yoga-based, Structural Bodywork; Tai Chi/Chi Kung Movement & Exercise therapy; BIO-Structural Balancing and other processes and techniques available from DSL.
On the Word CLIENT: Webster's Dictionary defines a Client as someone who is "under the protection of another." That is a much higher standard of professional care than the term patient, defined as "a person receiving or registered to receive medical treatment." It is also defined as "able to wait without becoming annoyed or anxious."
On the Word EFFECTICIENT: I got tired of writing "effectively and efficiently" all the time, so I coined the term "effecticient."
C.E.M.&.N.T.:
Chronic, Excess Muscle & Nerve Tension & Stress …
(AKA "Tight Muscles")
I coined this term to define what I believe to be a vast yet unacknowledged, unaddressed area of the cause of many human afflictions. See more on C.E.M.&.N.T. HERE
The following is a basic description of what happens in a DSL Bodywork session, as well as what you can expect to happen. However, every medical massage private therapy session can be quite different from another, depending on your unique circumstances and objectives.
And adding in Myo-Structural Bodywork & Balancing with Postural Yoga Therapy can exponentially increase the results and value you receive from DSL Therapy.
1. Your Neuro-Musculo-Fascial & Health History
Upon arriving for your first session of DSL Edgework, you'll sit down with your Practitioner and take some time to familiarize him or her with your history. This history can be as short and simple or long and detailed as you are comfortable with.
If, however, you have a fairly eventful past, with a number of injuries and traumas, the more information you can provide, the more targeted and relevant your DSL Edgework Session can be. You will be surprised how "digging around" in your past will help you remember events that may be, or are potentially, having a dramatic effect on you today, even if those events took place when a young child, or seemed relatively mild, unimportant or irrelevant to you. 
Old injuries can lie dormant for many years, even decades, before they ever cause trouble. Some people actually start their healing process by remembering, reinterpreting, and sometimes re-experiencing (through re-experiencing old physical and mental sensations as they arise while working) past events and feelings. (We do not do an overt psycho-therapeutic process, like the old encounter group days where you were expected to go through or act out old feelings, thoughts or body actions.) 
Regardless, the more your therapist knows about what has happened to you, and what parts of your body were involved, the better they can create a strategy of where to work. And more often than not, those events you or your doctor might consider to be irrelevant turn out to be far more relevant and important than you realize.
2. Your Objectives
At this time, we attempt to determine what your goals and objectives are, and discuss what is reasonable for you to expect from DSL Yoga/Body-work Therapy. It is important that your goals be known to help establish a baseline as to whether your therapy is working or not. And it is YOUR goals that are important, more so than those of the therapist.
3. Postural Evaluation
Standing in front of a Plumb Line (when available, a weighted, vertical string hanging almost to the floor, if use of one is available), your DSL Practitioner will observe the details of your posture, some of which you'll be able to see and/or feel, some of which you will not. It is the Practitioner's job to help you begin the process of feeling, seeing and interpreting information from your body more fully and effectively, which will, in turn, give you more control within, and a better relationship with, your body.
It is most ideal that men wear a pair of brief swim trunks or shorts and women wear a two-piece swimsuit or similar attire. (Leotards, one-piece suits, long pants, etc., cover up areas that are important to see, especially the abdomen, spine and upper thighs.) Underwear is fine if you are comfortable with it.
HOWEVER, being physically & mentally at ease is of great importance, so wear or bring what feels most appropriate and comfortable for you.
Even though you'll be covered while on the table, you'll leave your CLOTHING ON during the entire session, as you'll probably be asked to stand up one or more times to see & feel changes & progress occurring in your body. This also helps with modesty and shyness issues to some degree.
Working through or around material is not usually a problem, unless it is very thick and stiff, such as some blue jean or construction work materials, like Carharts.
4. More on Postural Evaluation
A Postural Evaluation will tell your Practitioner which specific muscles in your body are most likely responsible for your conditions and holding the most chronic contractions and stress in place. They'll see which muscles are over-shortened, or over-lengthened, or bilaterally (both sides) shortened, and explain their effects to you. During the first few sessions, s/he will, for the most part, work only on the over-shortened muscles, and not the over-long. (While the shortened muscles are usually the cause, the lengthened muscles are more often where the pain or limitation of movement is. This less than intuitive paradox often leads therapists to work on the opposite muscles from the true cause.)
You will be educated as to which muscles are involved and why, and what you might be doing to cause or maintain the postural distortion. This pattern and intensity of contraction usually begins to change very early in the first session, and standing you up again during the session will tell your Practitioner where to go next. In many cases, Clients quickly feel and see the benefits of learning about themselves and feeling the changes.  It is also vital for the Practitioner to know where and when to work, which can change several times throughout the session. They can usually best do this by visually observing the body in its upright, standing position. (Some therapists and physicians evaluate with the client laying on the table. We have not found this to be ideal for our purposes.) 
5. Beginning Hands-On Medical Massage Private Therapy
After enough information is gathered from your history and Postural Evaluation, you'll be asked to either lie on a massage table (most often) or sit in a chair (occasionally) to begin actual Hands-On work. You'll be covered, if necessary, with sheets or blankets to keep you warm, and the room temperature will be modified to your needs, to the degree possible. Remember, your clothing stays on.
At this point, your DSL Practitioner will begin to use his or her hands or fingers to apply a gentle, small amount of pressure on a specific part of a specific muscle of your body. They'll usually hold steady, gentle pressure until the muscle begins to relax. As the relaxation occurs, the Practitioner will smoothly and gradually increase the amount of pressure in order to assist you in keeping your muscular release going. Yet they do not PUSH the relaxation, they will FOLLOW the relaxation. It is more about their providing appropriate sensations for your nervous system to work with, rather than their manual pressure somehow relaxing the muscles.
No therapist has ever relaxed the muscles of another human being. They merely provide the sensory environment and opportunity for the Client to discover the process of relaxation, most of which happens at the deeper levels of the mind and nervous system. 
6. Playing "The Edge" — NO Pain, MORE Gain!
At all times, it is of utmost concern to your Practitioner that his/her pressure never causes you any fear, pain or excessive resistance. It is much better to have too little pressure or sensation than too much. A DSL Practitioner's primary task is to help you discover and process sensation more effecticiently, as well as learning how to relax muscles and fascia. This might require some time to RE-sensitize certain areas of your body as to what is really going on in there, and that you can feel it. (In cases of being highly traumatized or dissociated, it sometimes takes a lot of time)
If a defense mechanism is triggered (such as a stretch reflex*), you and your Practitioner have gone Over The Edge and need to back off. You will use simple words, such as Less, Deeper, and Edge to let the Practitioner know whether to lighten up, go deeper, or hold the pressure. It's like Goldilocks and the Three Bears.
(The word "Edge" is used to mean just right. And to hold that pressure steady for a while, until something changes.) The more feedback you give your Practitioner, the better will be your overall experience, especially in the long run. You are also free to come up with your own words or signals, if easier for you to remember and use. (One Client held up one finger to mean go deeper, two fingers to back off. He also wanted to have a 2-button buzzer installed on the table so he could use even less effort, but that was never tried.)
Is Pain a NON-Verbal Experience? … Years ago, a Rolfer asserted that asking people to communicate this way was not a good idea as pain is a "non-verbal experience." My response to that is, have you ever heard anyone yell "ouch" upon hurting themselves? More importantly, developing the perceptions and skills to perceive and communicate about your sensations — whether pleasure or pain — can be a valuable contribution to your self-awareness and ability to communicate effecticiently to other human beings.
Along those lines, your Practitioner will periodically ask you a few simple questions to help you tune in to what is happening in your body, actually giving you practice in feeling and interpreting bodily sensations. Going Over The Edge is not "bad" or "wrong." Sometimes you won't know it's there till you've gone over it, sometimes way over it, or have been over it for a while. Over time, though, you'll be more able to perceive the edges before you get to them similar to the fact that you do not have to run into a wall to see it coming at you. Feeling your edges coming up is a different set of sensory nerves, a different kind of "eyes," but here is where your ability to feel the messages from your body will be further developed and refined.
Too DE-Sensitized To Feel Your Edges? … Many of us are so "desensitized" we cannot feel much of what is going on inside us. Being able to feel, especially the more subtle sensations, is much of what initiates Response-Ability. Remember that the surface of the skin has many very sensitive nerve endings and talks directly to the central nervous system. Even if you cannot feel it, there is much happening in the nervous system making changes in your tension and stress levels. That is, as long as you respect your Edges. But even if you do not consciously feel anything, there are nerve signals making their way deeper into your system, and changes ARE happening, whether you feel them or not. … Patience is the key in such cases.
For some individuals who have difficulty feeling what is going on in their body, or not able to interpret their edges very well or at all, it comes down to Feeling what it Feels like to Not Feel. This starts the process.
7. The Range of The Edge: Minimum, Moderate, Maximum
MORE on Playing The Edge of Pain, Fear & Resistance . . .
This is the idea of NO Pain, means MORE Gain. It is the maximum degree of sensation you can find that allows the most amount of relaxation and results, with the least negatives or costs to the bodymind system.
In reality, however, it should really be NO Irritation, means MORE Gain. But that phrase does not sound quite as good as the No Pain, More Gain version; it's not as catchy nor memorable.
Muscles and Fascia relax, and nerves calm down, best when you are experiencing pleasurable sensations. Barring that, it works better when you are not feeling any PAIN or negatively assessed sensations. Or, you are not FEARFUL (more of a mental/emotional thing) that it will hurt, or something might be going or about to go wrong. Or before you run up against some kind of RESISTANCE, meaning things in your body (usually muscles, fascia and joints) just will not move as smoothly and easily as they should, even though there are no other negative sensations along with what's going on or stopping your movement or the myofascial release in your bodymind.
Pain, by the way, is defined as any sensation warning you of impending or occurring damage to the bodymind system. … Part of the challenge is learning the distinctions between actual pain and intensity of sensation. In reality, some intense sensations producing no damage or negativity are FAR more intense than some actual pains. A paper-cut, for example, can be painful but not very intense. An orgasm, on the other hand, might be (hopefully) very intense, but not (hopefully) painful.
The Edge, therefore, is the current, in-the-moment, natural limit as to how much manual pressure, how deep into a stretch, how much movement, how much sensation, and so on, is appropriate to feel or experience at that moment in time. It's different for everyone, and for everyone it varies, sometimes moment-to-moment, at different times under different conditions for different needs.
The overall idea is that it is perfectly okay to have a certain level of Intensity of Sensation while receiving bodywork or doing a yoga pose or exercise. But if you want a muscle to relax or de-contract, the nerve controlling it must reduce or turn off its activity. But if your body is experiencing anything negative AT ALL, any kind of irritation what-so-ever, it will react, in part, by increasing nerve activity. The increased nerve activity will either prevent the muscle from relaxing, or make it tighten even more, or will transfer its stress and tension to some other muscle in the body, sometimes all the way on the other side or other end of the body. And most the of time, you, the Client, have NO IDEA this is happening, and frequently, neither does the practitioner. So it is not always easy to know it's even happening, let alone track down.
(This is one reason wearing a relatively brief swimsuit or shorts and top makes sense, so your practitioner can visually spot when something starts to tighten up somewhere besides where s/he is working. The tightening of muscles is often so subtle it's difficult to see at all, let alone through clothing.)
When you are very healthy with no musculo-fascial restrictions of significance, you can work up to your Maximum Edge of intensity, just short of, but not into, pain, fear and/or resistance. It sometimes takes time to discover just where that optimum pressure or depth of stretch actually is, sometimes a lot of time. Yet as you look for it, you are exploring the art of Playing The Edges of Pain (or fear, or resistance).
However, when you are just starting out in yoga or bodywork, it is a good idea, NO, a GREAT idea, to not get too aggressive at getting too close to your maximum edges until you have a much better sense of just what and where your Edges are, and how to work with them most effecticiently.
Or, if you have pain, injury or trauma issues to deal with, there's a very wide, grey area of great variability and ambiguity around edges. The more tension, stress, and injury or trauma you have, the closer you must stay toward the Minimum Edge. This is at the very first sensations of a stretch, tension or resistance, and very far away from pain. This can be referred to as Micro- or Homeopathic-doses of Low-Intensity stretch. And this is what gets the parasympathetic nervous system going, the system most responsible for activating and controlling the natural, internal healing and immune functions of the bodymind.
All this avoidance of excess intensity of sensations can be very frustrating for some people who are used to aggressive action. Yet many health benefits accrue from spending as much time at this level of sensation as possible. But it's not exactly avoidance, either. It is appropriately going up to them and exploring them, without getting into negative territory.
8. Conscious Stretching
In order to feel where your edges are, and respond appropriately, you must focus on the present moment feelings in your body. To become more conscious of your feelings as they are happening, and responding to your edges appropriately, you must get your mind focused on what you are feeling right at that very moment. That is the very definition of meditation, at least as applied to the physical body and mind. So without trying to force or coerce yourself to "meditate," it will be happening spontaneously, without effort, or even an overt intention to meditate. You'll just be naturally focusing on what messages your body is sending to your mind, feeling what is in that moment.
One of the benefits of your mind Being-in-the-Moment — or meditating — is that many of your historical tension and stress patterns, or negative thinking patterns, will just dissolve. Why? Because many of them are held in place by memories from the past. When your mind is focused on the moment, the memory systems tend to fade into the background, or even shut down to a great degree. When your memory systems decrease activity, they will reduce their effects on you at that particular moment. 
The Big Question is, how often, and for how long, do you need to keep your memory systems quiet for the nervous system to change sufficiently to make big changes in your bodymind? The Answer is, It Depends, and It's different for everybody … And every mind, too.
The idea, then, is that the more time you can spend with your mind focused on your actual in-the-moment, physical feelings (which by definition includes your relevant mental awareness), the less time your memory patterns will be interfering with your present moment experience.
Now, here's The Secret: Your tension and stress and habit patterns are held in place in the physical body by nerves firing. The Synapses in your nerves are like switches that get chemically modified over time by your experiences in life. Too much of the wrong kind of experience and many of your synapses get chemically switched ON and eventually STUCK in the "ON" Position. (Yes, that's a bit metaphorical, but you get my point.) At that point, they cannot turn off, and you are stuck with too much tension, too much of, if not all of, the time. (Please see my other writings on C.E.M.&.N.T., or Chronic, Excess Muscle & Nerve Tension).
I believe that in the moments when our minds are quietly observing in the present moment, and when our muscles are being gently stimulated by a stretch or manual pressure, the synapses creating your memory patterns stop firing for that period of time. This moment of Synaptic Silence (or at least LESS actiivty) allows the chemical bath at each involved synapse to modify back to a more normalized state. As synapses return to normal, they do not stay stuck in the ON position and can allow their respective nerve(s) to turn OFF as well.
The result is your muscles and organs can now relax. But again, this can, for some people & conditions, be a very time-consuming process.
9. Taking Control of Your Therapy
The DSL Method believes in Participatory Medicine, rather than Spectator Medicine.
IF YOU ARE SO MOTIVATED … as you become increasingly competent at feeling, interpreting sensations and giving feedback, you'll learn to take increasing control over, participation in, a therapy session, guiding and actually using your DSL Practitioner as an extension of yourself, using his or her hands to explore and dissolve stress & tension patterns in your own bodymind wherever and whenever you find them.
You'll become more of your own "Authority" as to what your needs are. At the same time, you'll be more able to give your Practitioner better feedback as to what is necessary for your bodymind to move toward relaxation and balance.
And, as tension levels decrease and muscles become more balanced, you'll gain ever-increasing amounts of control over, and responsiveness in, the various parts of your body and mind.
You might find yourself going way beyond the three simple words: deeper, edge and less. Or maybe not. But regardless of how it best works for you, you'll ideally expand your own self as a deeper and wider source of information, giving your therapist more ideas on how and where to proceed.
Of course, it's a two-way street, and your therapist might at times suggest a direction you want to go in my not be advisable or appropriate at that moment. But everything in life is negotiable, even in health care. The therapist is your partner in therapy, not your boss or superior. Rather than being a passive spectator, it's possible to be more of an authority on your self and needs.
10. Breathing Techniques
At various points throughout your sessions, you'll be encouraged and coached to use your breath to help process tension and focus your Awareness. Yet breathing will not be strongly emphasized — to the point of distraction — in the initial stages, because there are other things to discover, process and learn first. We don't want the breath to be a distraction or an excess effort. It should be an integral, natural part of your experience, not forced. At the same time, effective abdominal muscle release work will most likely get your breathing going more naturally and better anyway, without even trying.
However, your breath is, ultimately, a central access point to controlling your nervous system, and will become increasingly so as you progress. More complex Breathing Techniques, if necessary, are most often saved for when you attend one of DSL's Yoga or Conscious Stretching workshops or specifically ask to work with them in the private sessions. Most people get plenty of the results they need without getting into any specialized breathing techniques, though.
11. Stretching & Exercise
At some point in the course of sessions, you'll be offered to start with a small number of yoga-like postures (asana) that directly affect what you are working on in the hands-on sessions. (It actually is yoga, just not necessarily classical yoga.) Depending on the responsiveness of your body, it could be at the beginning of the very first session, or not till later in the process in later sessions. That too is negotiable.
At that point, you'll be taught appropriate, customized stretching and exercise techniques to facilitate your releasing unwanted tensions, stresses and habit patterns, and helping you develop more skill and Response-Ability in using your bodymind effectively, efficiently and awarely. You will actually be able to continue what was started in the hands-on sessions on your own, in between sessions, in the comfort and convenience of your own home. As importantly, and sometimes more so, you'll see and feel what not to do when stretching or exercising. Many very common exercises and stretches might actually hurt you more than they help. Learning to feel what works, and what doesn't, is integral to your DSL experience. You can also learn more in a DSL Yoga Workshop.
12. Mind & Emotions
Throughout the sessions, when appropriate, you'll discuss and be coached in how to use, and NOT use, your mind and emotional states in the bodywork process. Some people find through this work, even though it is not psychotherapy in any usual sense, they get a much clearer idea of who and what, as a human being, they actually are, as well as what works better and what does not, which helps them prioritize and make decisions and changes that more fully support their well-being and objectives in life.
Of great significance is that we can potentially gain a new, more integrated relationship to our emotions. Emotions become more integrated into who we are, less prone to get us into trouble, and more a source of information, energy, pleasure, and growth — not distress, conflict or confusion.
For more insight into the Psychological & Emotional Aspects of this work you can start HERE.
13. Adverse Reactions:
13–A. RE-Balancing
More often than not, Clients of DSL experience few, little or no negative reactions to the therapy. Yet whenever the bodymind undergoes significant change, it can be subject to a "readjustment" period in which muscles may be sore, achy, stiff, or otherwise uncomfortable … And yes, occasionally even painful. This is especially true if neuromuscular, myofascial and musculoskeletal structures were significantly out-of-balance or desensitized (please see section 15.). It is, in some cases, difficult, maybe impossible, to avoid this problem. However, if your muscles are sore, or especially if they become bruised, it is often a sign that You and your Practitioner were working way too far Over The Edge of pain, fear, or resistance. (Bruising may also be the result of capillary fragility which is often helped by megadoses of Vitamin C with bioflavonoids.)
Occasionally, though, a Client does experience pain. . . .
13–B. Compensations
You might know someone, or even yourself, who after getting a more basic kind of massage (like Swedish), feels worse than when they got on the table.  Sometimes, they can barely move at all without severe pain. This can happen when we start to relax our surface muscle tensions. That's because the first things to relax are our compensations. . . .
As we go through life, and our body accumulates various tensions, traumas, and injuries, be they mild or strong, we often use certain other muscles to try and move or pull away from or otherwise avoid the experience of pain. For examples, a construction worker might lift his chest up high to take the pressure off his lower back. (He might appear to be "showing off," but compensating for pain is far more likely.) Another person might lean one way or another to get the pressure off an ankle, hip, knee, low back or whatever.
These compensating patterns are held in place by muscles often different and even distant from the noticeably painful ones, as well as, very often, the unconsciously held pains. Yet if we go for therapy, the first things to relax are, in many cases, the compensating muscles. So as the compensators relax, our body moves or falls back toward so-called "normal," but it passes through the pathological state on the way there, and sometimes gets caught there. The pressure or stress, therefore, increases on the originally injured or stressed muscles, joints, nerves or other structures. This is sometimes unavoidable. That's because it can be VERY difficult, maybe impossible, to know which muscles are going to put up the most resistance. Nor is there enough time, in some cases, to sufficiently release all the involved muscles or components of muscles that are a potential source of reactivated pain patterns.
When these reactions happen, though, seldom do they last more than a day or two. Yet at that point (before the pain goes away), some people get very distressed and get fearful that the process is not working, and sometimes disappear. In reality, however, it is usually best to get right back into the tissues and see if you and your therapist can find the offending tension patterns. But in many cases, they don't even call their therapist to tell them what happened. Yet there is important information* happening that could be addressed right then and there. Waiting for things to "calm down" or normalize is often a missed opportunity.
* Information: to bring out what is in your form.
Although this unfortunate though relatively rare part of the process can be uncomfortable, sometimes very much so, or even to the point of debilitating pain, it is usually difficult to find a way around this problem other than through it. So I recommend to use it to it's fullest advantage, rather than avoiding reality, hoping it will fix itself.
SO … If it happens, call the therapist, and if possible, get back in sooner rather than later, to see if you can track down the newly revealed problem. In many cases, it only takes a few MINUTES to resolve something that might otherwise take DAYS or WEEKS or longer to resolve by leaving it alone.
13–C. Numbness, Tingling, Reduced Function
Even less often, someone will have a reaction involving numbness, tingling, or partial loss of function, and so on. These results usually occur when the bodywork session has been too deep, meaning too much pressure on the muscles or for too long. This is often from the Client allowing the therapist to go too deep, not observing the NO Pain MORE Gain rule of thumb (literally and figuratively). While sometimes this is because the Client cannot feel it happening (please see section, #16), on other occasions, it is because the Client decided to intentionally allow the therapist to go too deep. They do this because they think that if a little pressure is good, a lot is better. Or they are in a hurry and think the process could be sped up some if they just put up with some pain. While many very painful therapies work quite well in many cases, more extreme or complex issues do not necessarily respond so well to such tactics or even get worse.
14. Detoxification
Other sources of discomfort can come from toxic eliminations that can be quite distressing or painful. This can often be handled by speeding up and encouraging the detoxification process by juices, supplements, drinking more water, and taking detox baths. You will learn about these things from your Practitioner if needed. (If you are coming for a full week course of DSL, these things will automatically be included in the process.) But in some cases, detoxification via juicing or fasting actually increases aches & pains, as the body dumps toxins into the bloodstream.
15. De-Sensitization ➔ RE-Sensitization
Going Over The Edge is not always avoidable because many of us are so de-sensitized in areas of our body we cannot even tell that we are Over The Edge, and therefore cannot perceive it ourselves, let alone report it to the Practitioner. Some of us, on the other hand, are so conditioned into the belief of "No Pain, No Gain" that we are unable, at first, to override the psycho-philosophical tendency to let it hurt, believing deep inside our minds that the more pressure the better and that getting well requires enduring discomfort, even pain. While it is true there are certain situations where pain is unavoidable, especially if you start out a session in pain, very often practitioners unnecessarily add to or compound problems by working too deep, too fast, and sometimes for too long. (Although rarely do any of my Clients report that their other therapists have spent enough time on any of their muscles. When they do it is often WAY too deep, so it feels like forever!)
For many, this will be the most important part of therapy, learning how to undo the (sometimes life-long) DE-sensitizations or conditionings leading some of us to lead our whole lives "Over The Edge" in excessive stress, tension and pain. Yet working very consciously with the Low-dose, Homeopathic Minimum Edges can provide significant opportunities for RE-sensitization of the DE-sensitized areas.
16. How Long Will it Take?
This is totally dependent upon your specific conditions and past history, as well as your constitution. Unfortunately, it is very near impossible to predetermine. Your first one to three or four sessions will usually run from 3 to 4 hours, depending upon the complexity of your condition. A few people have required as much as five hours for their first few sessions just to get the full history and oriented to the process, and find out what was really going on in their bodymind.
(I've had some Clients where we spent 6 or 7 hours a DAY for as much as ten days in a row, or 3 days on, 1 day off, for 5 or 6 cycles. But these individuals were in a VERY big hurry to get better now that they found something that worked after years of searching. There are few things as motivating as being able to get out of pain or dysfunctions interfering with your life.)
The next several sessions will usually be kept to three hours, or three 2-hour blocks in one day with an hour or so in between sessions if doing an Intensive Program. Generally, for those with persistent but not debilitating or highly traumatic issues, it takes three to six sessions to get most people "over the hump" of their basic problems. This is in part determined by how frequently they come in for sessions. The closer they are together, the better. (Please See the section on  Pattern Interrupts in my booklet What Is DSL?)
Subsequently, an additional three to six sessions — for a maximum of twelve sessions — to produce the majority of the results is usually sufficient for many people. (This is not a "prediction," especially for substantially ill people. It is only an average.)
17. Why 3 (or more) Hours?
Although shorter sessions are possible, we focus here on 3-hour sessions because that is what most of our Clients need. And it does not usually take very long for them to see why they need the longer sessions. Frankly, for marketing purposes, we had to come up with a number that served the most needs of the most people to the best result. After years of experimentation, it appeared that three hours was, given the kind of Client we were attracting, the shortest time we could get sufficient work done in one session.
Now, we usually get Clients that have been nearly "everywhere" and received many types of therapy — including a wide range of orthodox AND alternative therapies — and not gotten the results they wanted. Sometimes they had gotten worse. This means they probably have more to handle than the average individual because many people ARE helped with shorter sessions of much less complex and more common forms of therapy. 
The major issue is that IF, and by the time, someone makes their way to DSL, they usually have many years of background tension patterns that do not resolve in 20 or 55-minute sessions once or twice a week. It can take many hours to get some muscle tensions to let-go sufficiently to make the necessary changes in the body and sometimes the mind, too.
Also, if the person has a complex structural imbalance, many muscles — each of which is in itself in great need — need to be worked in the same session to bring the person back into or at least toward balance. In some cases, you cannot do one group of muscles in one session, and other muscles in the next session, without throwing the person further out of balance. In such cases, if all involved muscles are not addressed, the person might actually be in worse shape after the session.
Therefore, to spend enough time in each of all the involved muscles, it takes quite a bit of time. On the other hand, when people have been trying to find relief for many YEARS, doing two or three sessions of three hours each per week for a month or two or three is not a big deal. Especially if their pain or dysfunction is significantly interfering with their life.
Does everyone need long sessions? NO. But from a practical point of view, it is FAR easier to start out with the long session format and quickly reduce them if appropriate. Because of human nature, it is far more difficult to ask them to increase session length than to decrease it.
Will you need or want 3-hour sessions? Unfortunately, the human body is not like a car, where there are repair manuals telling you how much time and money it takes to switch out a part. This question has, obviously, a number of issues involved, is different for everyone, and you will need to discuss this with your DSL Practitioner to find out what will work best for you.
18. Tougher Cases
Some individuals have required two to three hours or more just to get their whole health-related history. This is necessary if they are to understand the nature of their condition and just what is required to handle it, and for the therapist to figure out what's really going on. Remember, the "L" in DSL stands for Learning. People seldom realize how the events of their past have an effect on their present condition. If all one's past is not put into a proper context, his or her condition could remain an unsolvable "medical mystery." It is amazing how some physicians, even so-called "wholistic" ones, are able to write off very significant though apparently remote events as irrelevant. Or never find out about them at all!!!  The process of remembering and understanding often takes time and some in-depth detective work.
Now, there are those who have sustained multiple auto and other kinds of accidents over their lifetime; people who had been in pain for many years, even decades. People in pain to the point of being pre-suicidal, manic-depressive, could not work, and so on. Most of these people have been helped significantly, if not completely, with The DSL Method of Yoga & Bodywork. The main reason is that by the time a Client has found a DSL practitioner, they have tried so many other things, the only thing left is what DSL is best at!
Worst Case Scenario Client (so far): The worst case I can remember as to how much time it took was a young musician who was a marvel at the cello. Yet he had developed so much pain in a very small area in his left forearm he could only play a maximum of 5 minutes before the pain stopped him. He had been to a number of physicians and therapists who specialized in injuries for musicians, and nothing seemed to help. I had helped his professor substantially, and he told the young cellist that I was his last hope, as far as he could tell. Otherwise, his cello career was OVER.
To make a very long story short, I did about SEVENTY, three-hour sessions on him, for a total of about 210 hours of therapy, over the course of a year. We achieved 100% recovery, 100% elimination of pain and the young man was able to stay in school, graduated from the Juilliard School in New York City, and got his high-level career as a professional cellist back.
NOW, if you had told me before I started with him it might take that long, I might not have believed you and not even started. But the young man was desperate and needed to get better. I figured if he was willing, I was willing to do the work. Yes, I gave him a BIG student discount. But it was worth it to help him and for me to learn that sometimes, healing takes a lot longer than even I had previously realized.
19. How Far Can We Go?
On the other hand, there are individuals who have come in and achieved all of their perceived needs in one or two short sessions. I've even sat at restaurant bars waiting for a table and met people who were scheduled for various surgeries, or were on some drug for their problem, or had been suffering for years with some issue. I worked on a few of these people for no more than 20 minutes and substantially resolved their troubles with very little effort. And the cause of their issue was obvious. The scary part is their doctors seemed to have no idea of the alternative — and much simpler and more successful — modes of treatment available.
This quick result was probably because their neuromuscular and myofascial Conditioning Processes were very minimally facilitated into their bodymind, and required very little external input to change it. They were really easy to work with and fix, despite what their doctors had told them.
Of course, in the complete other direction, there are other people who are deeply interested in and committed to their long-term bodymind development, and there is really no end to what one could do in the way of fine-tuning and deepening Awareness and maximizing PsychoMuscular Response-Ability. Some of our Clients have had many dozens of sessions because they believe it helps them in their daily life on an on-going basis, just as eating well every day works better than eating well for a month once a year.
You are in the course of daily life constantly exposed to influences accelerating negative impacts of your Conditioning Process; some people more so than others. There are those individuals whom nothing seems to bother, even though it might seem traumatic to anyone else. They seem to be the exception nowadays, as more and more of us are less able to adapt to and handle the rapidly multiplying stressors and the small and large traumas of life. Some people use DSL for on-going maintenance on a regular basis.
20. Too Much At One Time?
We see little truth to the often repeated idea that Human Beings cannot tolerate more than 45 to 60 minutes per day or week of myofascial therapy. Of course, if a Therapist is working way beyond a Client's Edges, especially to the point of pain (which many of them do), then, of course, the Client, and possibly the Therapist, will burn out in a short time.
However, if working within the Client's range of relaxation (their edges), not gouging the tissue, not triggering negative reactions, always staying in the relaxed phase and going deeper into relaxation as the session progresses, then it is unlikely, and very rare, that it will be "too much" for the Client to tolerate. In fact, we have had Clients on the table for 6 to 7 hours of DSL per day for 5 to 10 consecutive days at a time. They are very frequently astounded by how deeply relaxing the work is, and how fast the time passes. This includes Clients who have had no previous bodywork, as well as those who have had great amounts of bodywork.
And results have been excellent with no setbacks.
Now, many therapists do inadvertently keep their Clients in 4-F: Fright & Freeze, Fight or Flight reactions of the sympathetic nerve functions by working way too deep, too fast, and/or too intrusively. We find that optimum results are achieved by keeping the client out of the 4-F systems and in the parasympathetic nerve functions which take one to deeper levels of relaxation and healing. If this requires barely touching the surface of the skin for long periods, it's okay, and often necessary. Some of the most sensitive nerves are on the surface of the skin, and much can be done at this level.
NOTE: There are, of course, exceptions to most rules. A very few Clients, not being able to move into relaxed nerve activity at all, have been able to go only one or two hours in the first few sessions. Finding the key for them may take longer, but there are very few who are unable to stay on the table for extended periods, and enjoy it, or at least assess it as time well spent. Yes, there have been a few exceptions to how it usually works. But the vast majority were very surprised at how long they were on the table with no complaint or wishing they were off.
21. More On How Long?
Although The DSL Method has an excellent track record of solving many long-standing and severe problems, sometimes immediately, we do not perform miracles, at least not in the "mystical" or religious sense. Most of our Clients are among the five to ten percent or so of Clients other therapists and physicians have given up on, so they usually have substantial problems to deal with. Out of that percentage of "tough clients," we have about an 80% success rate.
A person who has merely been sitting in a poorly designed chair for twenty years with their abdominal muscles all shortened up will not usually be as hard to work with as someone who has also done thousands of sit-ups or crunches at the "health" club. (Remember the DSL difference between Fitness and Health?) Nor will either of these be as difficult as someone who has also been in a severe car accident or had major abdominal surgery. (It is ironic that those who have invested the most in being physically "fit" often have the most aches and pains related to chronic, excess muscle and nerve tension.)
A significant portion, far more than half, of people, do feel positive results within their first session, or at least the first few. However, we have done as many as fifty or more 3-hour sessions on certain individuals who are still working toward "normal." (Please See Worse Case Scenario, above.) 
Unfortunately, some individuals are so damaged they cannot fully return to "normal." Others will have to do corrective and preventive stretching and exercise for the rest of their lives to stay out of pain and severe dysfunction. (I, DSL, am most likely one of them!) And, we have a very small number of people whom we were not able to help sufficiently to satisfy them or even us. Finally, there are those few in such "bad" jobs, relationships or other circumstances that, until they change those external circumstances, they will have little, if any, success in altering or changing their stress levels or their physical reactions to them, regardless of their choice of therapy or stress management techniques.
22. Preparation for DSL Hands-On Therapy
When coming for a DSL Private Session, it is preferable that you eat minimally or not at all before the session. If you do eat, try to eat foods that are light and easy to digest. — Also, try to have plenty of sleep if possible. It is not a waste of time to get a session if you are sleepy; you can get very good results if you are asleep during most of the session. But it is hard to be Aware of your body and consciously learn when you are asleep. (By the way, a number of Clients observe that the sleep they sometimes get while receiving DSL Hands-On is often more restful than their nighttime sleep!) — Please take a shower before your session if possible. — Try to arrange your day so that you have nothing stressful or strenuous to do immediately afterward. Better yet, take the rest of the day off. Again, not absolutely necessary, but advisable. Giving your body at least a few hours, if not an entire day or two, to experience, assimilate and integrate what balance feels like is a good, no GREAT, idea, if at all possible.
23. One Big Challenge
On the other hand, one of the most difficult aspects of this work is keeping a Client from going out and doing all the things they used to do as soon as they start to feel better. The body — and mind — needs time to adjust and integrate its new way of functioning. It is very easy to re-trigger old problems, as well.
It takes a lot of awareness and patience, but the less you do things to re-trigger your stresses, tensions, and negative habit patterns, the less likely you will re-trigger your pathological issues.
24. Recovering Past Events
DSL Edgework uses a concept called the Homeopathic Interview. Sometimes, a person starts feeling better just by realizing that certain forgotten past events were the cause, or a significant portion, of their present problems. Such awarenesses can actually trigger a relaxation response. And for the most part, relaxation of any kind is a good thing. Knowing and sometimes actually FEELING why we are stressed, or in pain or dysfunction, can significantly relieve our stress levels which can, in turn, reduce neuromuscular and myofascial tension levels. This can produce a healing event in and of itself.
A few psycho-therapies operate on the principle of so-called Recovered Memory; the idea that healing starts when we remember past traumatic events that have been too painful to think about. (Although there are in many cases strong elements of truth to this, this approach has very often been taken way too far, sometimes to the point of doing much damage to everyone involved. So caution and good counsel is advised.)
In the DSL approach, remembering of past trauma is not, most of the time, considered to be a cure for anything. Yet, inability to remember something can be the result of neuromuscular or psycho-emotional blocks to current sensations that prevent ourselves from feeling certain things in our body. And what you cannot feel is usually more difficult to change, if you can change it at all. If you cannot remember something, the associated sensations are often too desensitized and cannot flow freely. They can never relax.
When a real-time block frees up, you may or may not remember the original event. However, if you do remember an event, it is only a by-product of experiencing yourself in the current moment. It is not past events giving meaning to the present. We generate the meaning in the present moment and apply or project that meaning to events in the past.
Getting in touch with the fact that we are, in the current moment, holding onto past generated tensions, stresses and habit patterns — usually as old protective actions — is where a "cure," or resolution of issues, might exist. Yes, digging around in memory can help bring us closer to areas of blocked feeling that prevent Response-Able energy, action, and transformation in a particular case. But a resolution of the past lies in Awareness of yourself as you RE-Generate your past experiences in the present moment, or become Aware of patterns and tendencies as they play out in-the-moment. The versatility of the mind comes in part from its ability to modify its own content, which means the memory of the past is always being modified, and it is often difficult to tell when our memory is precisely accurate or not. Sometimes it is very misleading and unreliable.
25. Philosophy, Psychology & Science of DSL
While this may indeed be the largest topic of study in The DSL Method, we'll only briefly touch on it here. A philosophy is, literally, one's view of the Meaning Of Life. Everyone has a philosophy of life. They might not know it, but they have one, and they live by it; it controls everything they do. Therefore it pays to know what it is, otherwise, it unconsciously controls them.
Often times we take actions we cannot explain. Knowing our underlying philosophy sometimes tells us why we do these things. We find that the more clear one's views on life are, and the more one's views are in accord with reality, the more effective one will be in managing his or her own existence.
In developing The DSL Method, we have come across a handful of basic premises and perspectives about the meaning of life that, if understood and applied, can enhance one's ability to live freely and fully. This includes healing existing structural and metabolic problems in the physical body and preventing the development of new ones. In the mental/emotional realms, it's about clearing one's internal conflicts and expanding one's personal and interpersonal potential, and coming to terms with the spiritual dimensions of life. As you participate in DSL Yoga & BodyWork Sessions and Educational courses, you'll become more aware of our philosophies, not so that you can blindly accept them, but so that, IF YOU  ARE INTEREStED IN SUCH THINGS, you begin to observe and intelligently, consciously and Awarely discover and develop Your Own personal philosophy. We call this The Philosophy, Psychology & Science of Being Human. Of significance is the fact that several  Practitioners of DSL have reported to us that the philosophy component of DSL made a substantial difference in their ability to effectively work with Clients. In fact, a few have recognized that the DSL Philosophy can become a Way of Life.
Example: Your philosophy about how the bodymind heals itself, or is healed, usually determines what techniques will be used to get better. If you believe that most illness is caused by conditions that are primarily external (like germs), then you'll choose external means by which to heal, such as drugs, surgery or radiation. If, on the other hand, your philosophy determines that most illness comes from internal factors, then the choice of healing modalities will correspondingly be internally oriented, such as diet, relaxation, exercise, Yoga, meditation, etc.
At another level, you might believe that the only people who are competent to make decisions about healing are those who have been to many years of medical school and have licenses from a governmental authority. You would then be less likely to trust your own judgment about which modalities to utilize. This, the Authoritarian Paradigm, leaves us at the mercy of someone else's thinking processes and life experiences. Our sense of Self is therefore diminished to some degree.
Of course, very often our problems are primarily, sometimes exclusively, in our physiology, in our purely physical tissues, rather than our philosophical or psycho-emotional orientation. Here, understanding the philosophies of various approaches to healing and the Sciences behind how the body and mind work helps unlock Metabolic and BIO-Structural problems. The science of Human physiology can be very complex. However, many of our problems are not so complex that we cannot understand them enough to become our own problem solvers. For many of your conditions, the basics are enough. You don't need a college degree PLUS four years of medical school to understand much of what you need to know about your own health and healing. That belief is part of one of the most destructive hoaxes of the Twentieth Century, a significant part of the Authoritarian Paradigm. Yes, if you are going to be performing surgery on yourself or others, or prescribing drugs and other toxic substances, then more training is necessary. 
Regardless, the more knowledge and skills YOU have, the better you'll be able to utilize and assist your own Physicians and health care Practitioners, rather than just defer to their judgment.
Thank You for Reading about Medical Massage Private Therapy with DSL Edgework, Myo- Structural Bodywork & Balancing,
and Postural Yoga Therapy …
We hope we can help you LEARN those abilities. That is why it's called . . .
Dynamic BIO-Structural LEARNING!!!
DSL EdgeWork:
Bodywork/Yoga/Whole Health Therapeutics
with David Scott Lynn
Telephone via Google Voice:
‭(623) 738-5586‬
Website:
https://davidscottlynn.com
E-Mail:
dsl (@) dsledgework (dot) com
By Appointment Only